Rachel Samuel, I call her Mimiyé though. She is my childhood friend; she is my sister! I have seen her transformation firsthand. Well, Mimiyé was, regardless, always the one who would not fit to the mass, the round one among square boxes. She could always see the best side of any situation naturally, effortlessly.
When she was introduced to Theta Healing, rather when Theta Healing introduced itself to her, she was on it from day one. She adopted it, she experienced the results. She was ready to share; she would teach us the bits she had learned every step of the way. Over lunch.
Inspired, I, together with others of our friends, took the Theta Healing 101 and 102 classes. She taught us the 102, she was so advanced by then. She was excellent. I understood the concept and knew how to apply it to my daily life. It is a relief to live knowing and experiencing that life does not have to be a struggle; that it is effortless as we consciously co-create our reality.
But then I needed to look at myself to understand my make up: what I do I hold inside. How I look at the World, what has shifted my perspectives and why … I signed up with Mimiyé.
We had to dig. A starting point for us was that I always attracted situations where I would need to fight, to defend or protect what is rightfully mine. I won each time but it became life in itself; I was exhausted! So we worked to identify the source and reason of the patterns. We did. Mimiyé helped me clear it.
She has helped me clear so much more since. Our sessions are on Friday afternoons and I always look forward to it. So many issues that I never even knew or remembered to be there transpire. Once it comes up and we deal with it then the issue evaporates; the knots are undone so it cannot dictate the shots anymore. I feel so much lighter leaving the session and my life unfolds effortlessly as I wish it to be, as I am creating it.
I am so grateful! Mimiyé yene konjo, thank you for showing me the way! For all the work you do!
Namaste!!
Mame, Lawyer – Addis Ababa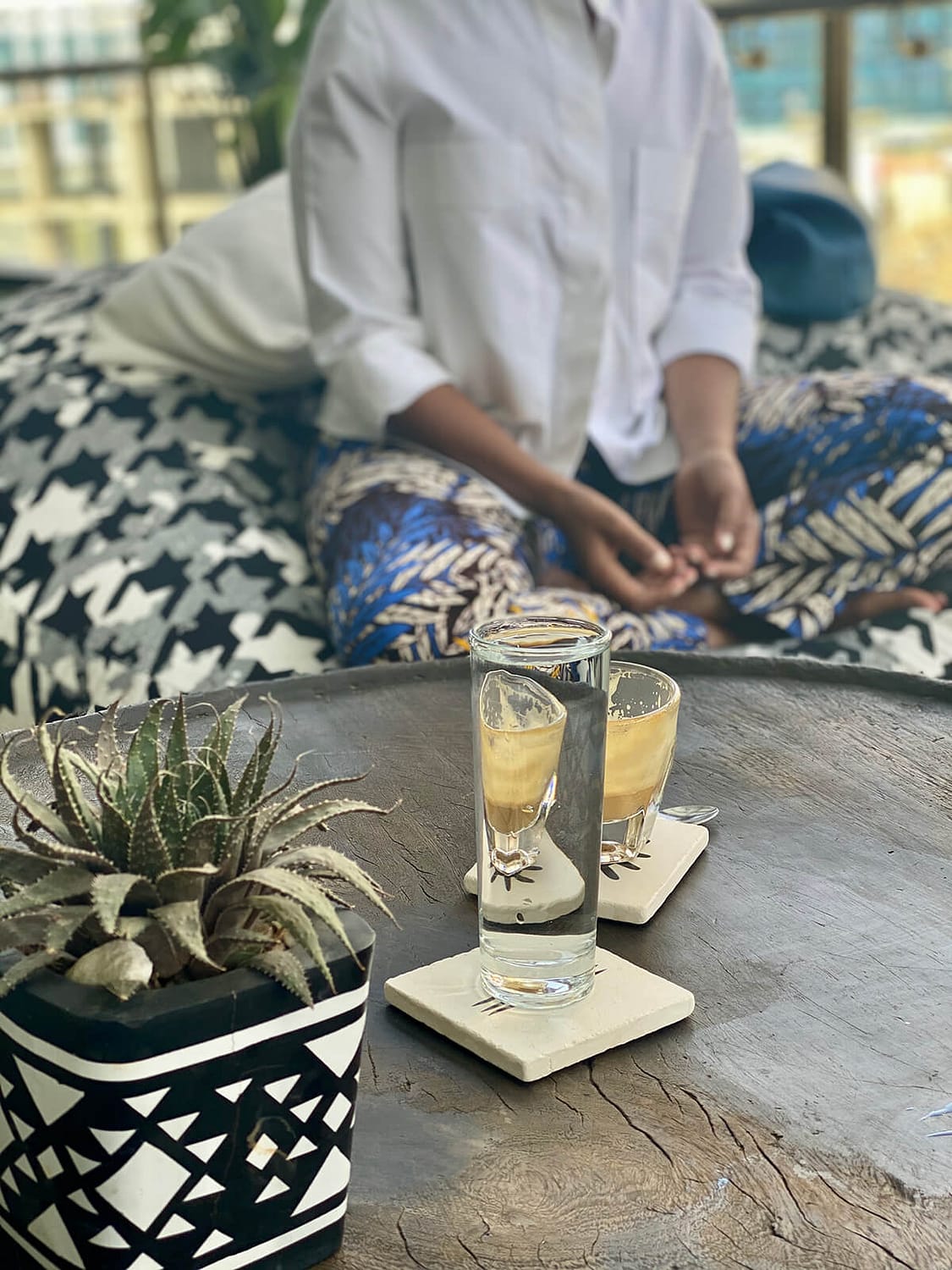 I had chances of having sessions with Rachel and I enjoyed her confident way of work.
She is compassionate in the way she listens and understands the whole issue.
She is able to get pieces together and can help you to reconnect with true self if you lost that connection for whatever reason.
I felt at complete ease with her, which helped me to surrender and allow that deep healing to happen.
I am grateful for her kindness and professionalism.
Thank you for your time and dedication, Rachel
Anastasia, TH Instructor – Abu Dhabi
Rachel is an amazing healer, her channeling with the Creator is so strong and awesome which makes her so intuitive. And during her sessions, she has compassion, love and understanding to their clients to make them feel comfortable which i believe that it touch their hearts as well.
I got 4 session with Rachel. And after each session, a lot of blockages in my subconscious mind has been shifted in different aspects of my life.
This is a life changing healing technique.
Definitely I recommend Rachel to everyone who feel sucked in any area of their life and who is ready to face and change their behavioral patterns/blockages to improve their life style.
Go ahead, she is awesome😉
Thanks my dear for your great effort and your wonderful soul..
Love,
My experience with my healer (Rachel) was amazing. She knew exactly what I needed. She knew I had an infection the first session we had. At first I thought what she saw was just my bladder with lots of water but she told me to get it checked, but I didn't immediately although it was always at the back of my mind so I did a whole virginal check up and I was told I had an infection that I needed to get treated.
She healed my voice I would lose my voice when the weather changes or when I have a lot of work to do that is gone now thanks to the healing.
My relationships : all my relationships has improved I didn't understand my mom or I was constantly judging her. Now that's gone I feel love and compassion for her.
My love: I knew the exact person to attract in my life and now feel blessed.
My health : my virginal infection was severe but it healed.
My purpose: I am more confident with my voice as a professional artist.
I feel that the sky is the limit to what I can achieve.
My abundance : I am still learning that  but I am more comfortable and I feel the abundance in my life
I realized that I was sabotaging myself. I am in control and that in any situation I am not a victim. Theta healing is a way of life, it helps us understand a lot of things about ourselves, it wakes us up and be in control.
Betty, Professional Artist – Addis Ababa
I loved working with Rachel
I have absolutely loved working with Rachel. She made me feel welcome and accepted from our first meeting and I am now convinced she is my best friend (even though I am sure everyone else thinks the same thing too). I think the most important thing to have with someone you work with on such a personal level is trust, and Rachel makes you feel safe to let go and explore your limitlessness.
My relationship with myself has changed dramatically- I forgive myself for flaws and shortcomings much quicker. I have more clarity in the things I am meant to be doing right now to get to the next stage of my life (and I'm enjoying the process so much more now that I feel in control of where I'm heading). Abundance has been a tricky lesson to learn because I keep discovering different layers of blocks I've placed on my journey over the years. But through intentional focus and daily exercises I'm beginning to manifest and embody abundance more and more.
I've been on this journey of self-discovery for a long time now and somewhere down the line I felt stuck in a rut and didn't really know where or how to go about changing things. The best part about this whole experience for me is how subtly yet profound these changes have been. Two of the biggest 'aha' moments for me recently have been my lack of compassion towards myself (and how that sets the tone for my relationship with the world) and my resistance to work opportunities here (and how, what I've been so fervently avoiding, could be seen as a chance to get out of my comfort zone and grow).
Fikir, Business Entrepreneur – Addis Ababa
Rachel is the one who made me discover Theta Healing. Thanks to her, I could understand myself in a deeper way. Today I am more confident with myself in different aspect of my life. I feel more inside stability. My first session with Rachel was one year ago and during this last year I lived and attracted beautiful experiences, I felt more joy and harmony in different aspect of my life : work, love, family. I realized what I wanted to bring in life and I took the responsibility to become who I deeply wanted to be. Theta Healing helped me and is still helping me in this process. Rachel is really intuitive, and shows me a way to grow in a beautiful way.
Since I started THETA HEALING I discover my power, the blockages I put in my life in the past start to show up in dreams , my old beliefs that am here and God is somewhere far from me that I cannot reach him or am too sinful feelings has changed. The endless wall has broken dawn and I am able to see things clearly that has been long covered.
My ability to be intuitive has also improved a whole lot since I started THETA HEALING.
I Am grateful that Rachel to bring this healing technique to Ethiopia and am able to participate in the sessions.
Hiwot, Addis Ababa & London